School of Design: Computer-Aided Design/Architectural Drafting
Degree Level: Associate
Looking for CAD training in Chicago?
Get a jump start on your career in architectural drafting with an associate degree from Westwood College in computer aided design/architectural drafting. Westwood's hands-on approach will have you learning computer-aided design (CAD) technical skills that will translate in to real-world job opportunities.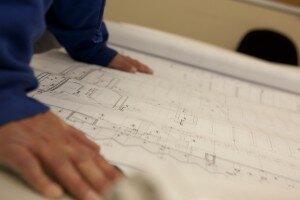 Experienced faculty members guide students through a variety of topics, each designed to build technical abilities along with skills in logic, project management and communications. Classes include computer aided design I & II, residential construction I & II, and green building trends and technology.
Upon completion of CAD training in Chicago at one of four Westwood College locations (Chicago Loop, Dupage, O'Hare Airport and River Oaks), you will have a deeper understanding of both residential and commercial architectural principles and be prepared to take AutoDesk CAD software certification exams.
CAD skills can be applied to a wide variety of jobs in the construction and architecture industries. Graduates will be qualified for entry-level positions involving drafting in these fields.
Fill out this form to get started today and earn an associate degree in as little as 17 months!