Westwood College Campus Locations in Chicago, Illinois
Four Illinois campuses offering a fast-track, career-focused education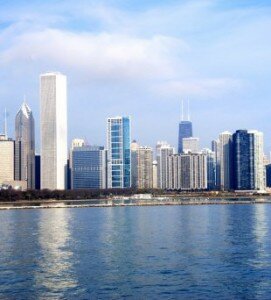 Whether you call it the Windy City, the Second City, or the City of Big Shoulders, Chicago is a great place to get an education. It's the third largest city in the United States and a hub of transportation, technology, manufacturing, printing and food processing industries.
Home to 11 Fortune 500 companies, numerous national headquarters and flagship stores for major retailers, the Chicago area provides nearly unlimited opportunities for qualified graduates to achieve their career goals.
Boasting the tallest building in the U.S., 26 miles of lakefront, more than 7,300 restaurants and 552 parks, Chicago has plenty of opportunities to keep students occupied. Enjoy the city's rich musical traditions alive today in the many jazz and blues clubs. The Magnificent Mile and Water Town Place in downtown Chicago offer impressive shopping, and the smaller neighborhoods each have their own unique shops and restaurants.
Westwood College has four addresses in the greater Chicago area. Whether you want to be in the bustle of downtown or a short train ride away in one of the leafy suburbs, the Westwood Chicago campus locations provide an education focused on preparing you for the real world.
Where is Westwood College Located?
Westwood offers four Chicago campus locations. Each campus provides access to a hands-on, career-focused education in or around one of America's great cities.